Ensure Safety & Training is a Health & Safety Consultancy and Training provider based in Nantwich and working nationwide.
We are a company you can trust with many years experience in Health & Safety consultancy and training, covering a vast range of industries and sectors such as: food manufacturers, construction, electrical, warehousing, manufacturing, schools and nurseries and doctors surgeries to name but a few.
Whilst ensuring that the best value is achieved, we guarantee a great quality service.
If you or your business are looking for a go-to partner in Health and Safety Consultancy and Training, please feel free to get in touch. We would be delighted to learn more about your requirements and can tailor our solutions to fit your needs.
You can find our contact details on our contact page
Competent Person and Consultancy Services
We offer a competent person service delivered by qualified and competent health and safety consultants. We can help you in achieving compliance with your legal Health and Safety requirements, and in the development of your own specific Health and Safety policy, risk assessments and safe systems of work.
This option is perfect for your business or school if you need guidance, advice and support when nominating a competent person in your team.
Please don't hesitate to get in touch to discuss your requirements further.
Our contact details can be found on our contact page.
We can provide you with a range of training solutions to drive your business forward, keep your staff safe and meet legislative requirements. All delivered by qualified and experienced trainers.
Ensure is based on our customers being at the heart of everything we do, valuing and developing their systems and personnel to help build a platform for sustainable growth.
We focus on tailoring our training to reflect the needs of your organisation. By doing this, you will spend your time learning about topics and methods that are relevant to your sector.
Tailoring our training means that you get the best possible value for your time and money; you leave our training sessions confident and fully equipped with information to take forward in your day-to-day life.
Please do get in touch to discuss your specific requirements in more detail.
You can find our contact details on our contact page.
Meet the Ensure Safety Team
Having spent numerous years being involved in Health and Safety and training, Adi set up Ensure Safety and Training, a health and safety consultancy and training provider, in 2010. Adi's vision was to provide a highly competent service at a competitive price ensuring that quality would not be compromised.
Adi enjoys working with companies across numerous sectors: construction, warehousing, electrical, manufacturing, food manufacturing to name but a few.
Adi would love to hear from you if you need any advise or guidance with regards to Health and Safety.
In his spare time Adi enjoys completing Audax challenges; long distance bike rides. In 2017, 2018 and 2019 he completed the challenge of becoming a Super Randoner- he completed a 200km ride, a 300km ride, a 400km ride as well as a 600km ride within a 12 month period. He has also completed a 200km bike ride each and every month for over 3 years.
Adi is a Trustee of Visyon, a charity that supports the emotional health of children, young people and their families.
Annette, Adi's wife, joined the company in 2014. She enjoys delivering training courses to numerous sectors, and tailoring those courses to the needs of the attendees. Having previously worked in a local primary school, Annette is proud of the 1 day First Aid Awareness course for primary pupils in Year 5/6 that she has devised. This is a wonderful course for Primary Schools to offer their pupils, particularly as they are approaching attending High School when they will become more independent.
Annette's most recent achievement has been qualifying to become a trainer for First Aid for Mental Health.
In her spare time Annette enjoys walking the family dog, Rupert. She has a list of 50 challenges she is hoping to complete this year ranging from learning to Hoola Hoop to riding 50 miles on her bike.
If you have any queries regarding the training of your staff, why not give Annette a call and she will be able to advise you.
Both Adi and Annette are proud members of BNI. Adi is Secretary/ Treasurer at South Cheshire whilst Annette is Vice President at Dabbers BNI. To find out more, please visit www.bni.co.uk
Adi Dean
Adi is a proactive, personable and highly skilled Consultant and Health and Safety Trainer. He is an Entrepreneur and Owner of Ensure Safety & Training Ltd.
Adi personally delivers health and safety consultancy to a variety of businesses and organisations around the UK.
Experienced in both developing and delivering bespoke training to large audiences, across a broad range of company sectors. He has over fourteen years management experience within the food, woodworking and manufacturing industries.
Career highlights include:
Delivered Health and Safety training and consultancy at London Olympic Village
Enabled two companies to save over £100,000 in accident claims following training delivered by Ensure Safety & Training
Managed Health and Safety during a period of rationalisation and part closure of a company site
Driven accreditation for a number of companies, such as CHAS, Safe Contractor, Construction Line and the British Safety Council 5* Award
Tel: 07547 84 65 84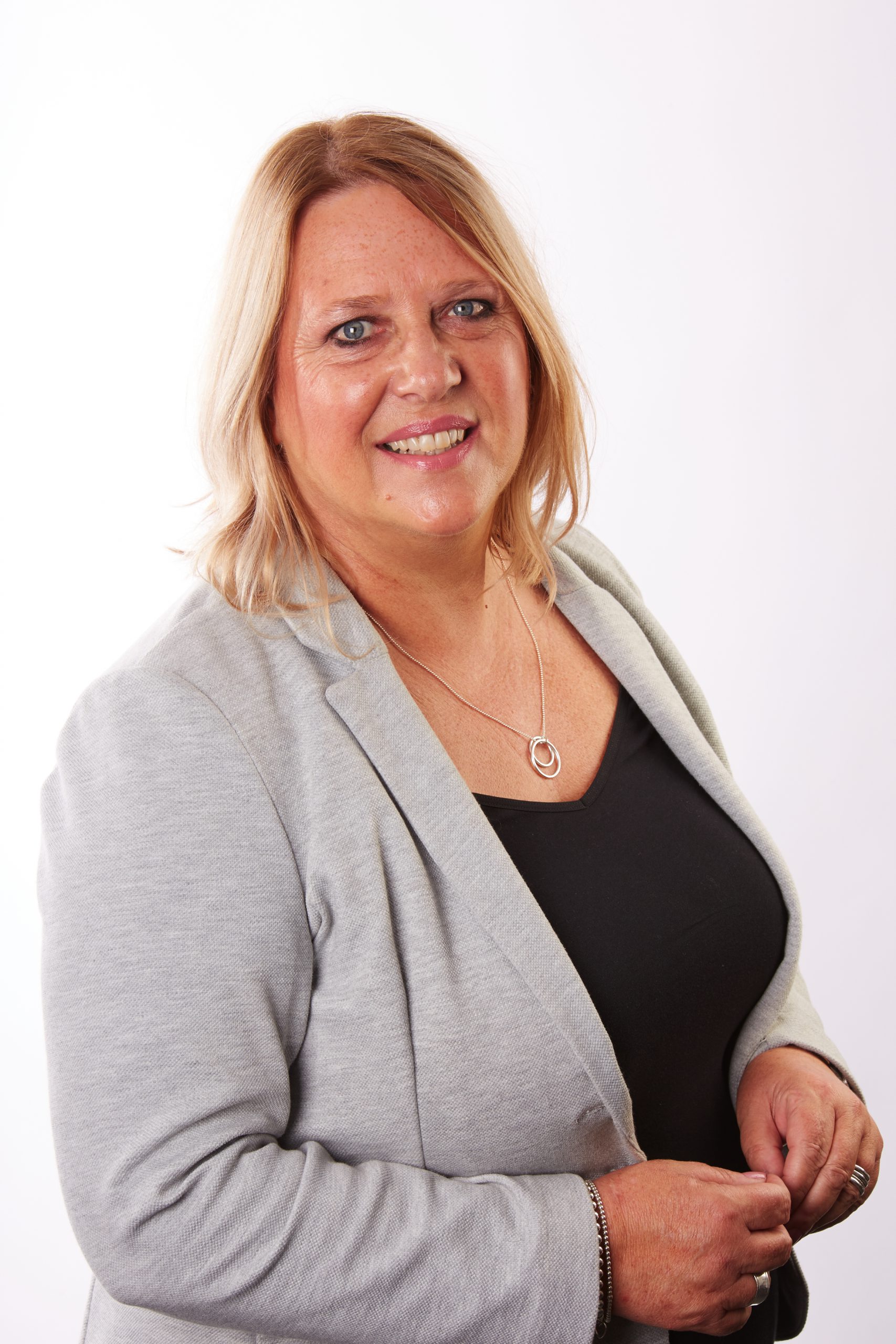 Annette Dean
Annette is a skilled, personable and highly organised Health and Safety Trainer and a Director of Ensure Safety & Training Ltd.
Annette has over fifteen years' experience in teaching young people and adults, both on and off-site, across a range of topics. Helping leaders to ensure the safety and wellbeing of their teams is at the heart of what we do and something Annette is very passionate about.
Annette's biggest achievements have been in developing and delivering bespoke training to large audiences, across a broad spectrum of company sectors, in a professional and friendly manner. Devising and providing inclusive, dyslexic friendly, training that ensures we meet the needs of all individuals.
She thrives on seeing the development of students when they are learning from Ensure's tailored training sessions.
Career highlights include:
Working with children with additional needs and mixed abilities – encouraging and enabling them to reach their full potential.
Devising and providing training that specifically meets the needs of individuals with dyslexia.
Providing training to staff members who work in an environment with dyslexic learners; creating a dyslexic friendly approach for students.
Devising a one day first aid course for Year 6 primary school students
Tel: 0794 999 2342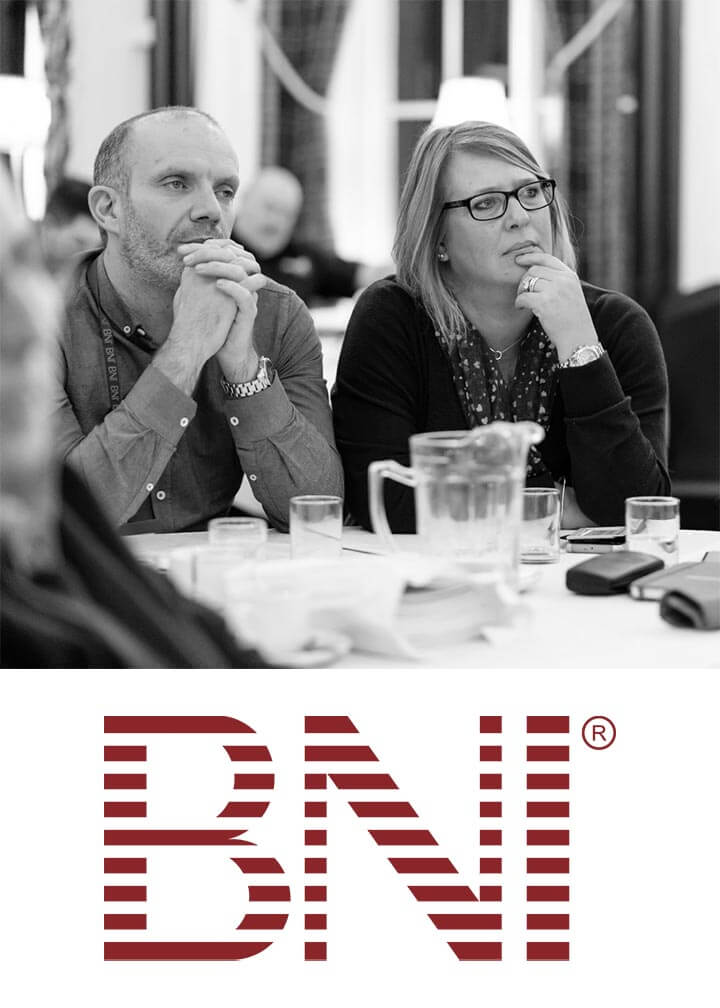 Adi and Annette are both proud members of BNI.  Adi is the Education Co-ordinator at South Cheshire and Annette is member of the Wilmslow group.
If you and your company are looking to develop, we'd highly recommend coming along to visit one of our Chapters. BNI has most certainly helped us to grow Ensure – we meet up weekly and really get to know, like and trust our fellow members resulting in us being able to recommend them with confidence – and likewise they can do the same for us.
In both cases the meetings are held over breakfast, enabling you to develop relationships with trusted others, educate other members as to how they can introduce you and giving you the opportunity to promote your business before heading off to begin your day. The meetings close at 8.30am, however you don't have to rush off, open networking tends to evolve.
What have you got to lose?
Wilmslow BNI meet on a Tuesday morning. Why not give Annette a call on 0794 999 2342 to find out more and arrange a visit?
Alternatively, if a Friday morning fits into your schedule better please don't hesitate to get in touch with Adi on 07547 84 65 84 who will happily arrange a visit to BNI South Cheshire for you. Their meetings are held at Hunter's Lodge, Crewe.